List Episodes of Ninth Season
Edit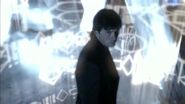 Savior
---
Original Air Date:September 25, 2009
Clark decides that he is ready to start his training at the Fortress, but Jor-El insists that he return to Metropolis to cut his ties with Lois before he begins. Lois reappears in the city with no recollection of vanishing, and her investigation into a monorail crash brings her into contact with a new reporter named John Corben... who is opposed to the Red and Blue Blur. Meanwhile, Chloe's friendship with Clark deteriorates when he refuses to use the Legion ring to save Jimmy; Oliver turns down a dark path, and Zod makes his entrance at the Luthor mansion.
---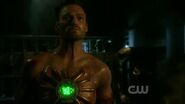 Metallo
---
Original Air Date:October 2, 2009
Lois' new colleague, John Corben, undergoes a horrific transformation when he awakens from an accident with superhuman strength and a heart made of kryptonite. Determined to use his new power to further his vendetta against the Blur, Corben sets out to kill the vigilante. However, the situation becomes even more complicated when Lois' own investigation leads her into Corben's hands.
---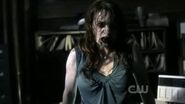 Rabid
---
Original Air Date:October 9, 2009
A virus spreads through Metropolis that transforms humans into zombies. Chloe and Dr. Hamilton learn that Clark's blood can provide a cure. Meanwhile, Oliver turns to the dark side and must decide the future of his Green Arrow identity, while Tess tries to locate Zod and his Kandorian soldiers.
---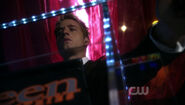 Echo
---
Original Air Date:October 16, 2009
After a freak accident, Clark finds he has the ability to read Lois' mind...and takes advantage of his new ability by asking her out. Oliver Queen is taken hostage by someone who wants his own name vindicated...and Oliver's name run through the mill at the same time.
---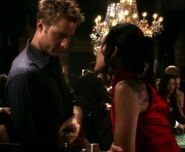 Roulette
---
Original Air Date:October 23, 2009
A woman forces Oliver to play in a dangerous game and then turns up dead. The police believe Oliver is responsible and arrest him. Meanwhile, Lois confronts Clark over his knowledge about Oliver's suicide attempt.
---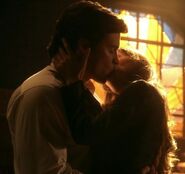 Crossfire
---
Original Air Date:October 30, 2009
Oliver tries to help a young street girl, Mia get out of her dangerous life by offering to train her, but Mia double crosses him. Lois asks Clark to help her land a job as an on-air television host, but the two are shocked when the station wants to hire them as a team.
---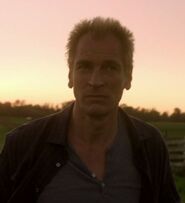 Kandor
---
Original Air Date:November 6, 2009
It's a race against time to find Jor-El when Clark realizes that he is on Earth and Zod realizes that he could hold the key to their powers. Chloe is the first to meet him, while Zod enlists Tess.
---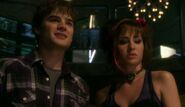 Idol
---
Original Air Date:November 13, 2009
Zan and Jayna come to Metropolis and assist the Blur with his fight to take down crime but several of their rescue attempts fail, which leads Clark in trouble with the District Attorney.
---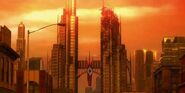 Pandora
---
Original Air Date:November 20, 2009
Tess kidnaps Lois to find out where Lois went after she disappeared for weeks. Lois's memory of the future depicts a Metropolis under Zod's rule and Clark powerless under the red sun, while Chloe forms a resistance group with Oliver. After learning of these future events, Clark makes an important decision about Zod.
---